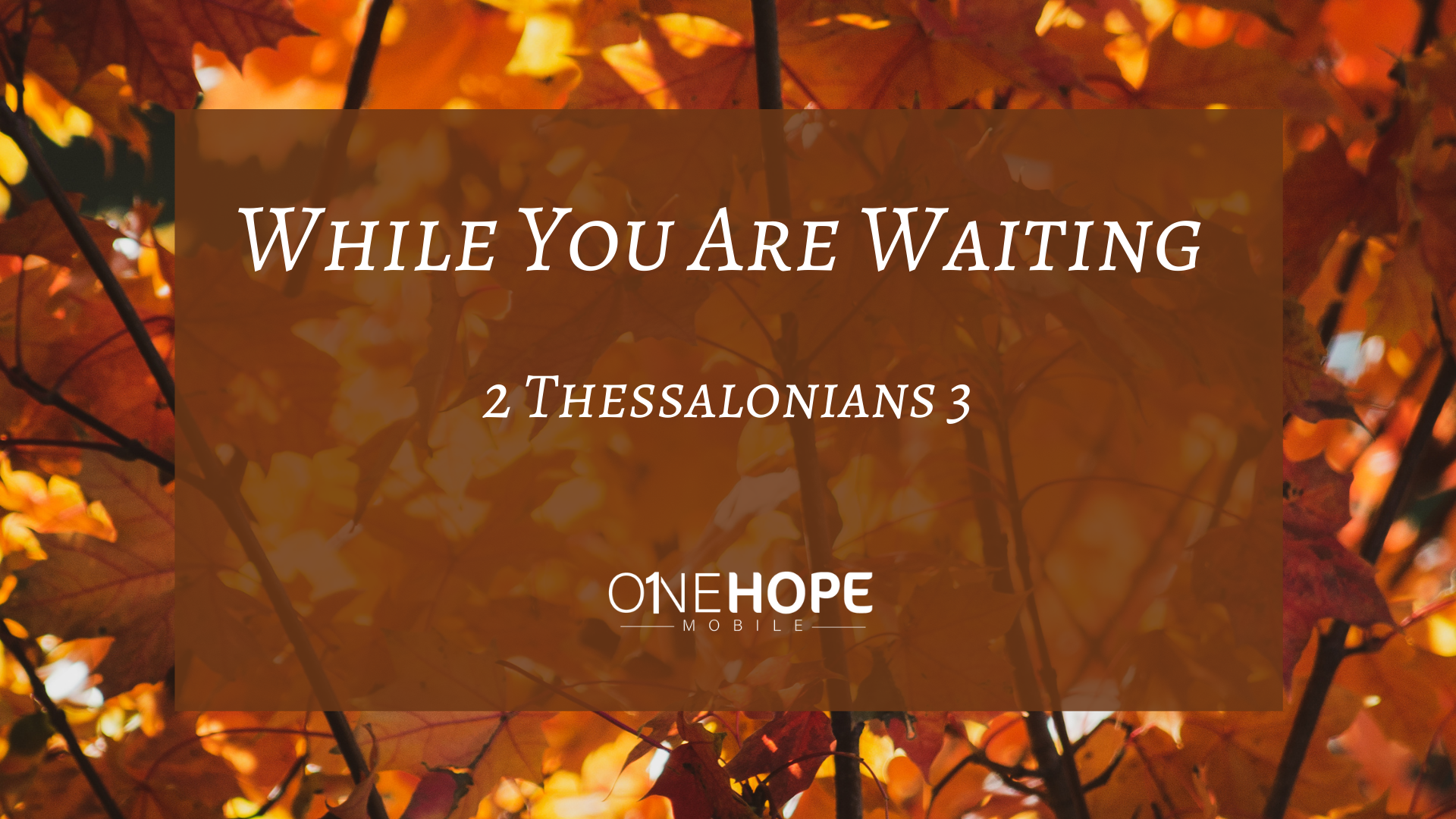 While You Are Waiting
Waiting can be difficult, right? Take a look at the opening video leading into this message and watch children struggle to wait for a second treat while not eating the first one.
As Christians, we know Jesus has come and died for all, that He rose from the dead and ascended into heaven. We also know He will come again, but what are we to do while we wait for His return? Paul gives the Thessalonian believers (and us) the answer in 2 Thessalonians chapter 3.
You'll be challenged as you understand what God means when we are called to pray, work, and warn.