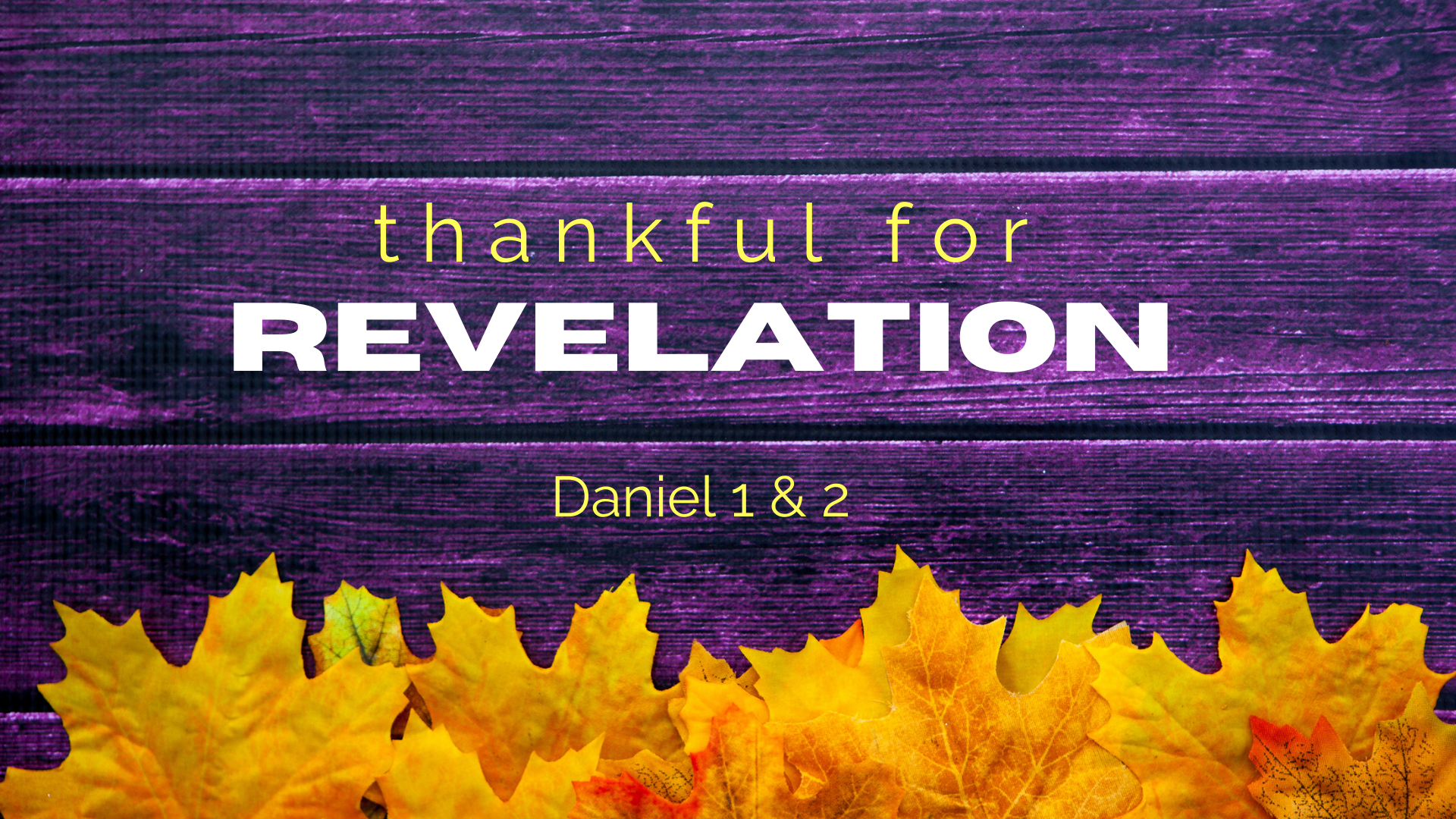 Thankful for Revelation
Indeed, we have much to be thankful for, but some trends are indicating many are losing their appreciation for the Bible. In this message, we dive into the first two chapters of the book of Daniel to discover what Daniel was thankful for.
Understand what revelation is, how it benefits our lives, and be inspired to be thankful for God's revelation!