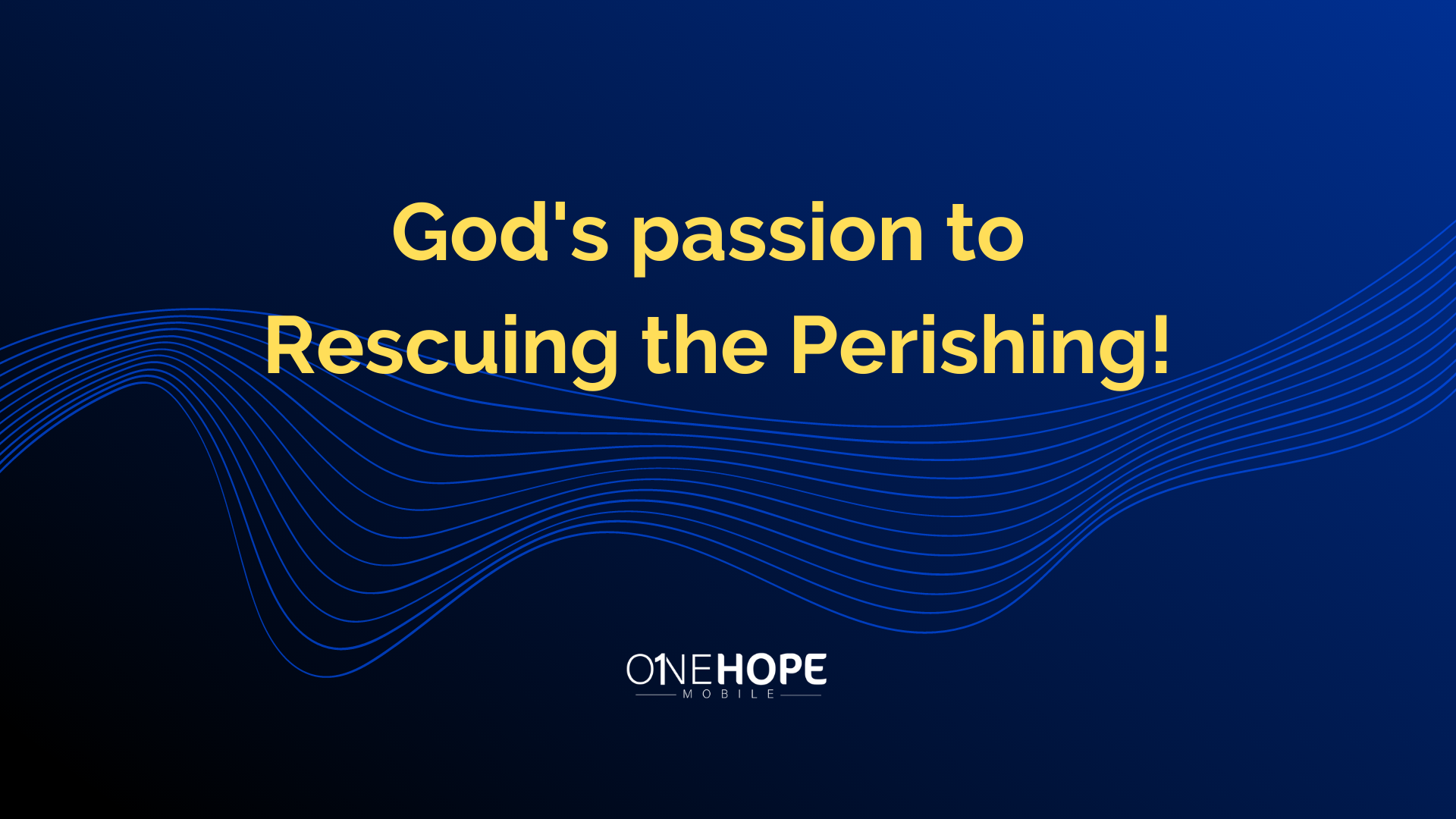 God's Passion for Rescuing the Perishing
God has loved the people of the world by providing a means for them to be saved from perishing. This look into the Book of Jonah reveals a pattern wrapped up in three words: perishing, repentance, and rescue!
We all must see we are perishing, turn away from our sins, turn toward God, and only then can we expect God to rescue us...and, He will save you!